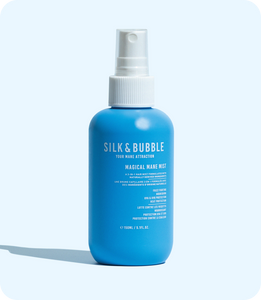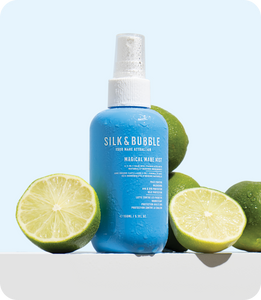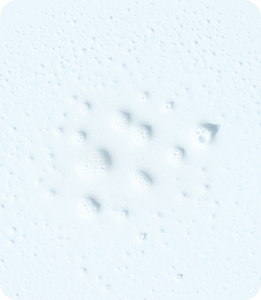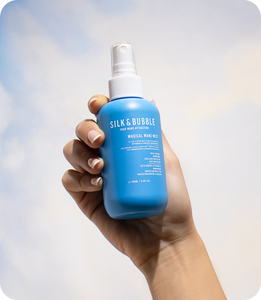 All our products are
PETA Approved
Gluten Free
100% Vegan
Sulfate Free
Cruelty Free
Paraben Free
Phthalate Free
Colour Safe
| Serving Size; 2 Capsules | Per Serving | % NRV* |
| --- | --- | --- |
| Vitamin A | 800µg RE | 100% |
| Vitamin D3 (Cholecalciferol) | 100iu | 50% |
| Vitamin C (Ascorbic Acid) | 100mg | 125% |
| Thiamin | 5mg | 455% |
| Riboflavin | 5mg | 357% |
| Niacin (Nicotinamide) | 5mg NE | 31% |
| Vitamin B6 (Pyridoxine HCI) | 5mg | 357% |
| Folic Acid | 200µg | 100% |
| Vitamin B12 (Cyanocobalamin) | 20µg | 800% |
| Biotin | 250µg | 500% |
| Pantothenic Acid (as Calcium Pantothenate) | 100mg | 1666% |
| Calcium | 220mg | 28% |
| Zinc | 10mg | 100% |
| Copper | 1mg | 100% |
| Selenium | 55µg | 100% |
| Methylsulfonylmethane (MSM) | 250mg | ** |
| Fish Collagen | 200mg | ** |
| Hyaluronic Acid | 50mg | ** |
| Silica | 20mg | ** |
| Providing Silicon | 9.4mg | ** |
| L-Leucine | 20mg | ** |
| N-Acetyl-L-Cysteine | 15mg | ** |
| L-Methionine | 15mg | ** |
| L-Lysine | 15mg | ** |
| L-Isoleucine | 10mg | ** |
| L-Valine | 10mg | ** |
| BCAA 2:1:1 | 40mg | ** |
USE OUR MAGICAL MANE MIST FOR
- Frizz Fighting – our magical mane mist smoothes and controls frizz, leaving hair beautifully soft and silky, with brilliant reflective shine. The conditioning, heat-protecting formula improves moisture retention, extending colour longevity and vibrancy.

- Nourishing –providing the essential nutrients to your hair internally andexternally with the help of food and hair products. When your hair is nourished, it has lesser chances of breakage. Thus, nourished hair is thick, soft, shiny, bouncy, and strong

- UVA & UVB Protection- – UVA & UVB rays can damage hair like the skin,potentially damaging the hair follicle. The magical mane mist protects your hair from the UVA & UVB for up to 18 hours while keeping your hair safe and protected and allowing you to enjoy the weather.

- Heat Protection – Constant heat can be super damaging for your hair over time, and our formulation blocks the damage from occurring and helps protect and restore your hair to its former glory.

Take our Healthy Mane Attraction Vitamins for –
- Total Health – our vitamins contain a premium blend of 27 different vitamins and minerals including the essential amino acids and collagen needed to give your immune system the right amount it needs to promote healthy hair growth.

- Enhanced Hair Growth – Biotin, Selenium, Silica and Zinc all add to the maintenance and improvement of healthy hair, nails and skin.

- Boost Hair Health – Noticeable improvements in manageability, texture, strength and shine of your hair.

- Proven Results – 95% of users noticed a visible increase in hair growth as well as texture and health.

Your Mane Attraction Magical Mane Mist
I did not receive this product nor did I get a refund
Excellent
Love the products- always sale on, has made my hair nice and healthy!